Kendall Roy loves to be cool. He leaves his luxurious Financial District office, hops in his chauffeured Lincoln Continental and hypes himself up by blasting some Wu-Tang Clan (probably the ultra-exclusive Once Upon A Time In Shaolin that had just one copy ever made, and sold for $4M), and heads out to whatever he's heard is the hottest new club serving up wildly overpriced molecular mixology cocktails, all before cruising uptown to his sprawling penthouse apartment with one of the highest per -square-foot prices in the city. It's in Yorkville.
Now, obviously neither Kendall nor any of succession's Roy family actually live in Toronto, but for local fans of the hit HBO show, it's fun to imagine where the billionaires would take up residence in "Canada's New York City." As an avid fan of succession who has covered Toronto real estate for years, I have my own thoughts on where the Roys would buy. But wanting to get a professional's opinion, I spoke with a handful of Toronto's luxury agents, including those who have experience selling to some of the city's most affluent clientele, to see where they'd place each of the main characters.
As with its subway system, Michelin-starred restaurants, and average population, Toronto real estate doesn't exactly operate on the same scale as New York City. To quote Steve Martin in 30 Rocks, Toronto "is just like New York but without all the stuff." Although not entirely true, as any proud Torontonian will tell you, it is is lacking in an abundance of homes selling for over $50M. The 10 most expensive sales in NYC in 2022 alone all cracked that price point, with one even surpassing $100M USD ($135M CAD). in successionConnor scoops up Logan's townhouse for a cool $63M ($85M CAD) without batting an eyelash.
Meanwhile, Toronto's once most expensive listing — an under-construction mansion on Park Lane Circle, the Bridle Path street shared with Drake — was listed for $45M but is now being sold as-is for $28.9M. So when it comes to envisioning where all the succession characters would live, we have to scale back our price expectations just a bit.
The Roys, and all of the Waystar Royco higher-ups in general, tend to embody the idea of ​​"stealth wealth" — think: classic, understated, but unattainably expensive — so I can't imagine any of their homes being anything close to one of the ostentatious new-build mansions that can sometimes be found at the higher end of the Toronto price spectrum (let us forget the "ludicrously capacious bag" incident). Instead, they're likely living in something a little more elegant, but with every high-end customization you could think of (and even the ones you can't because you're not a multi-billionaire).
With all that said, let's get into it.
Logan Roy (Before S4E3, obviously)
"I can see him in two pockets of the city," says Broker and former Toronto Regional Real Estate Board President Kevin Crigger of the Roy family's patriarch. Those two pockets are the Bridle Path, with its large gated properties and custom-built homes selling for tens of millions of dollars, or, if he wanted to be closer to downtown, the Forest Hill/Rosedale area with its historic, palatial houses and beautiful landscaping.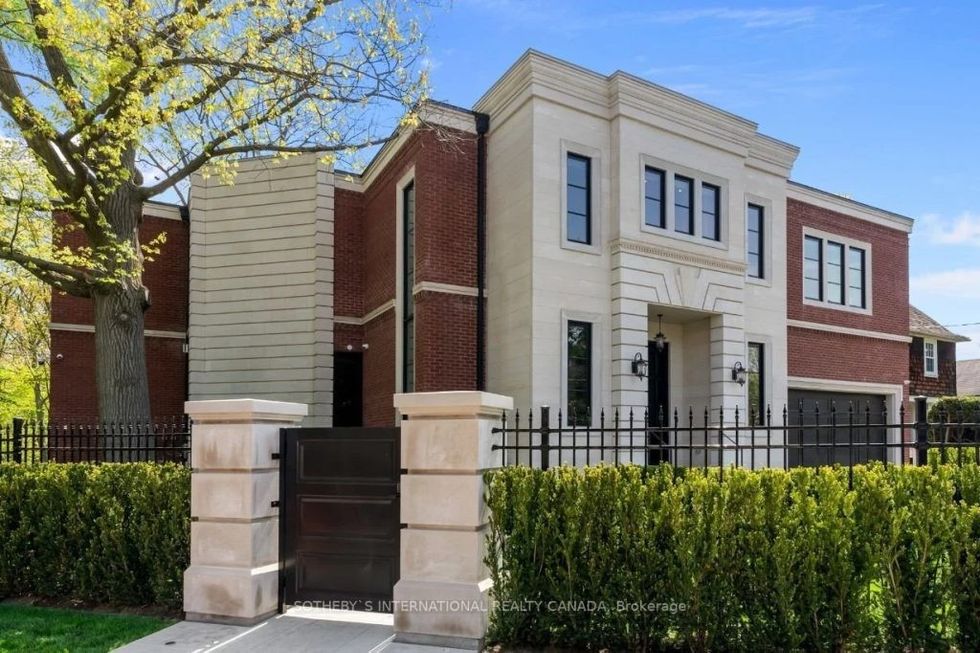 Strata Realtor Nathaniel Hartree-Hallifax also picked Rosedale, but said that it wouldn't be Logan's only property. "In the twilight of his life, he opted for Yorkville — lower maintenance, easier lifestyle. He bought the penthouses at 1 St. Thomas, but still has a fully stocked traditional Victorian mansion in Rosedale to divert his family to," he explained. That certainly sounds like what'd most closely resemble his Gilded Age Fifth Avenue townhouse in NYC.
Kendall Roy
Kendall is Yorkville. So much so that it's the neighborhood everyone I spoke to suggested for him. He would absolutely be living in a tricked-out penthouse at the Four Seasons Private Residences or maybe he would have scooped up the penthouse at the upcoming 89 Avenue — a pre-war New-York-City-style condo building that now holds the title of the priciest units per-sq.-ft in Toronto. "I don't know if he'd get along with his neighbors enough to live somewhere like the Museum House, but, you know, certainly that sort of center core, big, open, impressive skyline I think would be something that would appeal to him," Crigger said. Hartree-Hallifax says Kendall would definitely be the secret buyer behind the new $30M+ penthouse unit at The One, "although currently living in the mansion beside Drake in the Bridal Path," which feels very on brand.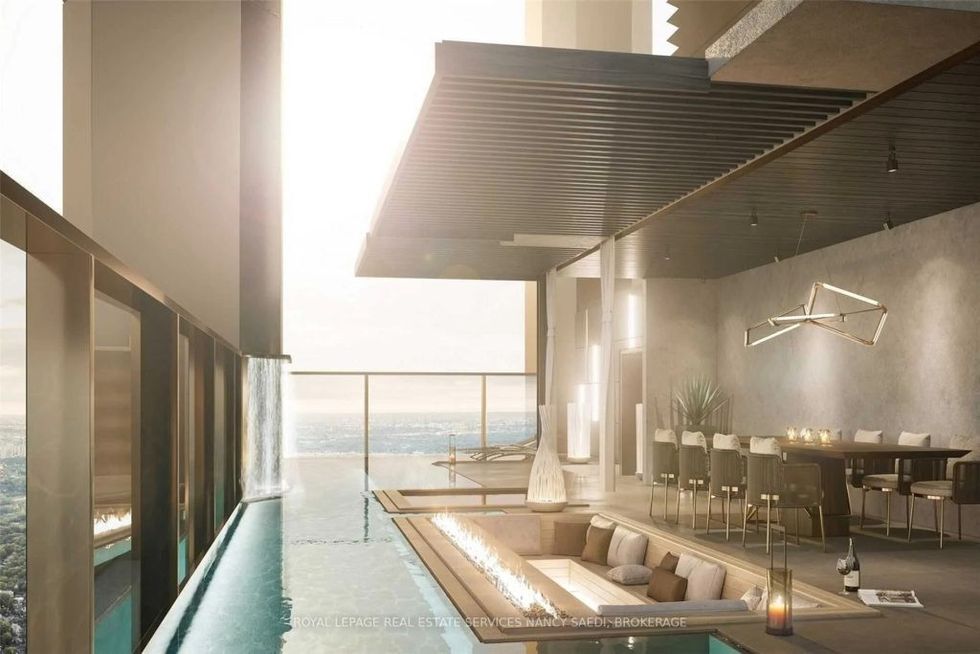 Roman Roy
We've had a few looks inside Roman's apartment on the show — a sprawling Upper West Side penthouse with stunning views of the water and Central Park that's currently on the market for $38M USD — so it's clear he likes something central and extremely comfortable. Realtor Soho Akbary of The Starke Group says she'd place him in a luxury unit near King and Bathurst — something like the 1 Hotel penthouse with its sleek style, valet service, and top-notch restaurants and bars both downstairs and on the rooftop. "Roman's dating life would thrive picking up young and beautiful girls for the night," Akbary said. Well, when he's not trying to get with Gerri, that is.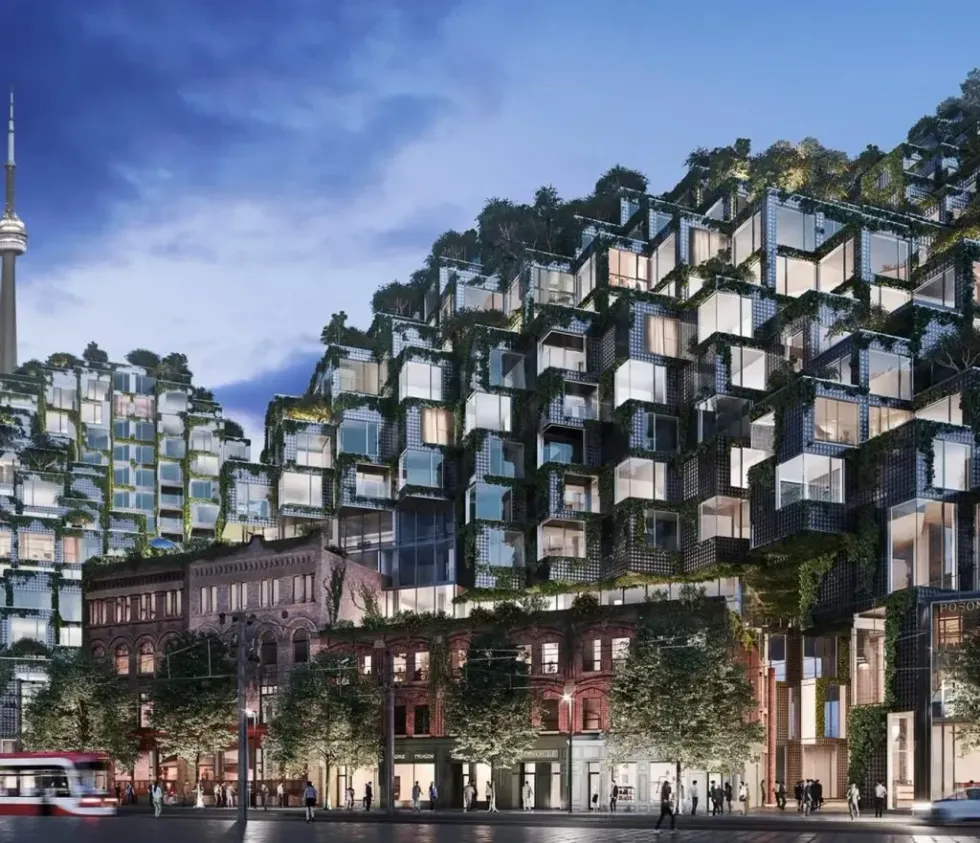 Hartree-Hallifax placed him in the exact same area, saying he'd probably purchase two units inside the upcoming King Toronto condos where Elton John recently bought –"He tried to buy Elton John's unit on assignment but Elton told him to f*** off," he said. The area is also super close to Billy Bishop, so he can zip down there to catch a flight or helicopter ride, which we all know the Roys enjoy.
Shiv Roy
Cailey Heaps, CEO and Broker of Record for Heaps Estrin, had, in my opinion, the perfect place for Shiv: Lawrence Park, and more specifically, the stunning Bezier Curve House, currently listed for $11.4M — a veritable steal considering her wealth. It's elegant, design-forward, and something she could buy and not have to put any effort into, which is great when you're busy trying to outsmart your brothers and take over the family company. Shiv's also a bit different than the rest of her family — a (slightly) more progressive politico — so she'd probably pick something like this that's also a bit different.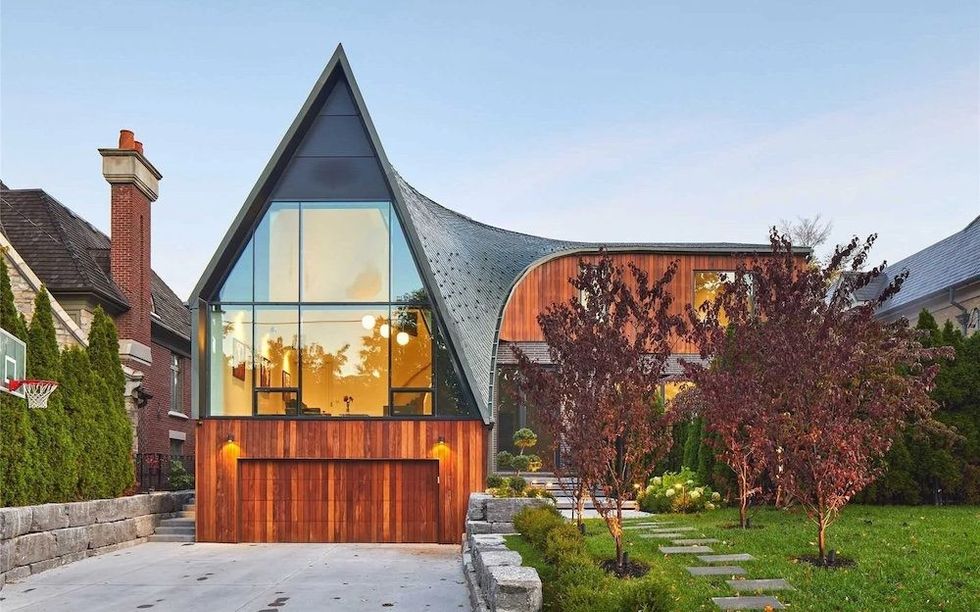 Connor Roy
Con doesn't live in Manhattan with his family, opting for a ranch in New Mexico instead. So, unsurprisingly, the general consensus is that he'd live outside of Toronto, or at least far away from the downtown core. Heaps suggested a multi-million dollar, oversized property in Oakville, while Akbary said he could see a large, private lot in Etobicoke's South Kingsway area backing onto the Humber River.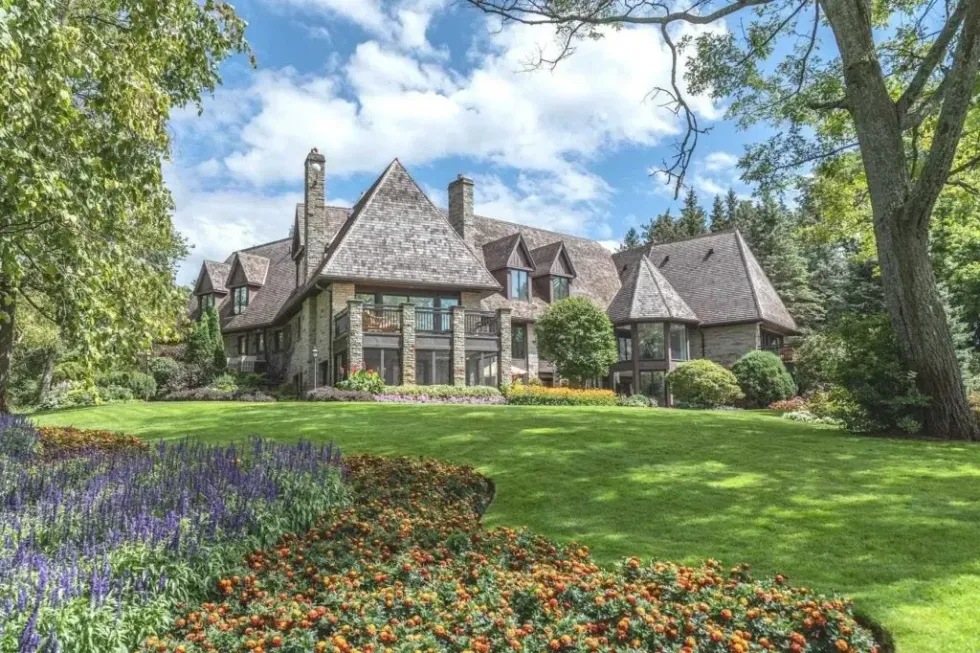 Crigger's idea, an eye-catching palatial estate just north of the city in Caledon or King, seems entirely fitting considering the area's abundance of gargantuan mansions and pristine equestrian facilities. "A number of Toronto's very quiet families have really spectacular estates [there]," he said. "You're still a very connected drive or helicopter ride away, but you have all the beauty and serenity of being miles and miles from the city core." That sure sounds like Connor.
Tom Wambsgams
"I think Tom is likely to be in very close proximity to Logan, because that seems to be his path," Crigger said. "I don't necessarily think that he'll be moving into a Bridle Path estate anytime soon, or necessarily a palatial property in Rosedale or Forest Hill, but I think there's certainly a number of incredible communities in between." Perhaps somewhere in Lawrence Park or, as Heaps suggests, Sherwood Park.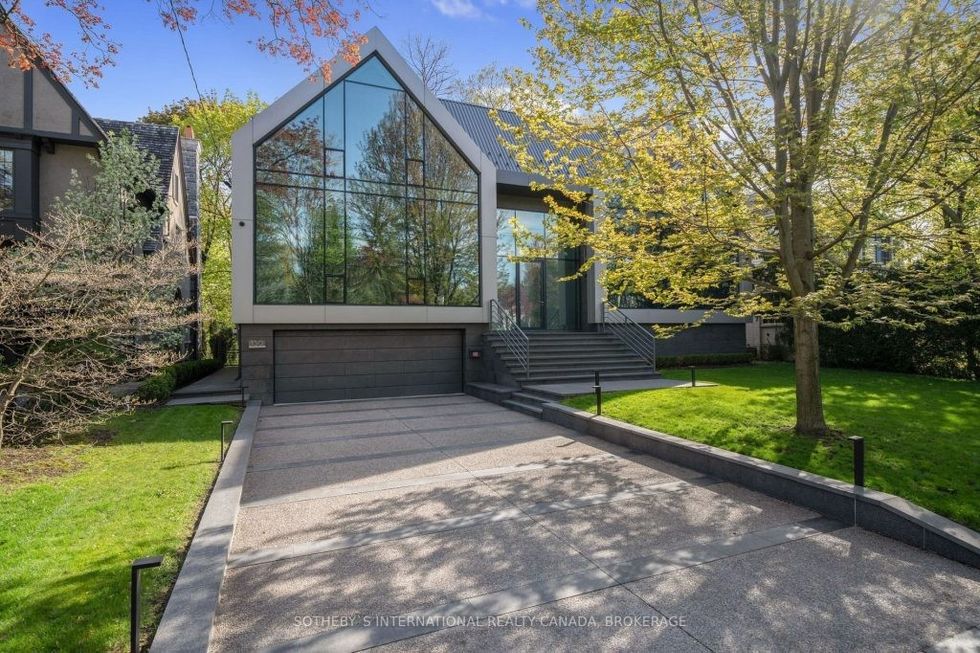 If he and Shiv were still living together, Hartree-Hallifax says they probably would have wound up in a sub-penthouse suite at the Four Seasons in Yorkville — "Shiv hates it. Tom couldn't be happier, because of the amenities."
Greg Hirsch
In my mind, there's only one place for this half of the "Disgusting Brothers" and that's King West. It's got the young professional vibe and is also close to the Financial District, so he can run over to the office for whatever late-night (possibly illegal) errands Tom sends him on. He's got a little money now, but nowhere near what his cousins ​​have, so maybe he'd buy a nicer condo with CN Tower views and a rooftop pool that he can use to impress all his Hinge dates and whatever size bags they may be carrying .
I could also get behind Hartree-Hallifax's version of events: "Greg scraped together all of his family's generosity to buy a two-bedroom at One King West. He submitted an offer last year but lost everything when bitcoin crashed and couldn't close on his condo. He then lost his deposit and now rents a junior one-bedroom at the Cosmopolitan around the corner."