Many thought that, when the spring market was flooded with listings, the entire thing might go bust. Except it hasn't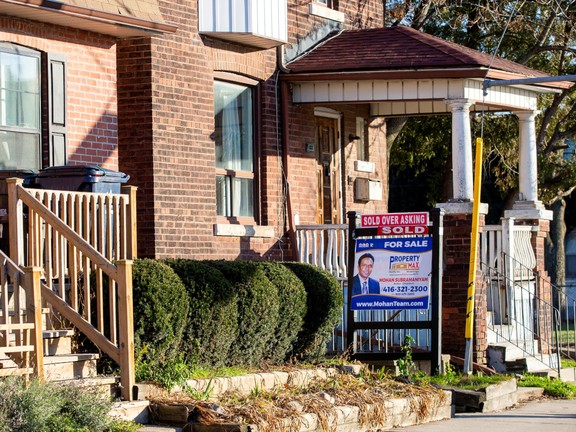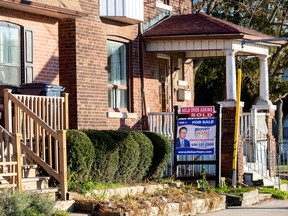 Article content
Welcome to spring 2023: the sun is out, the birds are chirping and the Canadian housing market looks to be entering another boom. Over-leveraged homeowners are relieved, out-priced millennials and gen Zers are fuming and it all raises the question: what the heck happened to the housing crash?
Article content
As Bank of Canada (BoC) governor Tiff Macklem hiked interest rates through the fall and winter, a housing crash appeared to be a question of when, not if. Home values ​​began to reverse, qualifying for mortgages became ridiculously difficult and those who could qualify seemed to wary of buying into a sinking ship.
Many thought that, when the spring market was flooded with listings, the entire thing might go bust.
Except it hasn't. Instead, housing stock remains woefully low, and frustrated potential buyers who were only willing to put their lives on hold for so long blinked first. Properties are getting dozens of showings again. Competitive bids are back, and prices are rising once more.
The answer to what's happening, and why Canadian real estate hasn't crashed, or even become much more affordable, is a complex story. However, it starts and ends with supply.
Article content
Governments haven't shown any sign of meeting their new building promises or the will to enforce regulations that could release existing supply from the hands of speculators. Meanwhile, NIMBYs (a not-so-fond nickname given to those who prescribe to the "not in my backyard" ideology) are blocking nearly every development within their sights.
They say a picture is worth a thousand words, and now there's the perfect photo to tell the story of hundreds of thousands of missing homes across Canada. It shows 13 members of the Stouffville Village Ratepayers association in Stouffville, Ont., most of them members of older generations who have long owned their homes, with their arms crossed and scowls on their faces.
Article content
The group is "up in arms" about a proposal to build 60 stacked townhouses, which they consider too much density, despite the fact that they've already succeeded in bringing the planned number down from its original 106 townhouses.
They're also, according to the Stouffville Sun-Tribune, concerned about the development's allowance requests, such as changing the maximum height from 12 to 14.85 meters and decreasing parking-space requirements. Not one to mince words, they describe plans for the development as "ugly and dystopian."
This is a scene that, while not usually captured by quite such melodramatic imagery, regularly plays out from coast to coast. Developers propose building homes. NIMBYs fervently oppose them. Too often, local politicians give in to their demands.
Article content
The NIMBYs who show up to council meetings are often few in number, but are given outsized importance by virtue of just showing up and being members of politicians' most-feared demographic: older homeowners. They also have the advantage of already living in a community while the beneficiaries of proposed developments do not.
Politicians must find the courage to stand up to –– or simply ignore –– these groups, but it's unlikely many will get there on their own. This is why it's vital for young people and pro-housing advocates to organize in ways that can oppose ratepayers groups and resident associations and exert power at the ballot box.
It's crucial that zoning rules be changed from the top. Premiers and mayors must use their powers to simplify zoning and empower developers to build more, faster. Too much time is wasted arguing for special allowances, which NIMBYs capitalize on to shrink and even eliminate projects. If there's no need for a special allowance, the entire house is circumvented.
Article content
Even if all this takes place, another major challenge is our skilled trades shortage, which makes it difficult to actually build new homes. After discouraging young people from entering the trades for years, it's no shock that we found ourselves in this predicament. Some of these can be solved over time domestically, such as with Ontario Labor Minister Monte McNaughton's efforts to make job sites more accessible to women and implement a new program that allows Grade 11 students to enter the skilled trades more quickly and still earn a high school diploma.
However, we'll also need a significant number of skilled newcomers. Whether the federal government takes the lead or allows provinces to take more control of their immigration quotas, it should be mandated that a significant percentage of new immigrants in the coming years be skilled tradespeople.
Article content
While much focus centers on new supply, it's a mistake to ignore the mislocation of Canada's existing supply of homes. Too many homes are used for nothing more than storing wealth, making a quick buck or as short-term rentals. Efforts to discourage such behavior have been paltry at best — measly low single-digit taxes and enforcement of deadlines that seem continually delayed. The federal Liberals' foreign buyers of tires, already full of loopholes, just got even more exemptions.
I used to live in the middle of Toronto's downtown core, surrounded by tall condo towers. When I looked out at night, there were dozens of lights, within my eyesight alone, that never came on. Dozens of empty boxes in the sky in the span of just a couple city blocks. We need to get serious about making sure these units are either rented or sold to people who can utilize them.
Article content
During the pandemic, when Airbnb became profitable, cities saw their long-term rental markets flooded with new listings. Prices came down significantly. If there was ever any doubt about the impact that short-term rentals have on affordability, there's now none.
By April 2022, nearly one-third of Canada's homes were owned by multiple-property owners. In some provinces, the numbers are truly shocking. Multiple-property owners now own 41 per cent of homes in Nova Scotia, 31 per cent in Ontario and 29 per cent in British Columbia.
To be clear, buyers are simply acting in their best economic interests and can't be blamed for doing so. It's a government that allowed collecting multiple properties to become the quickest and safest way to accumulate wealth — even as a record number of Canadians can't see themselves ever affording a single home.
Article content
Politicians incentivized this behavior and, like other behaviors that have harmful economic and social consequences, they should now forcefully disincentivize it.
The housing crisis is often portrayed as an individual or generational problem, but the truth is that it's everyone's problem. You simply can't price vast portions of the population out of home ownership, or even affordable rentals, without serious consequences. It's a recipe for increased poverty, increased crime, increased brain drain and increased social alienation.
For all the talk of affordability, we're still failing to back it up with decisive action. Perhaps some of the hoped-for interest rates alone would sort out the market, so they could spare political capital and make tough choices. It's clear that was wishful thinking.
This spring, home prices will continue to rise. The only question now is what, if anything, our leaders will do about it.
National Post
FIRST READING: The federal budget completely ignores the housing crisis

Tasha Kheiriddin: Freeland's bloated, gratuitous plan that will make Canadians worse off